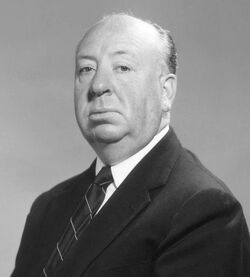 Sir Alfred Joseph Hitchsock (August 13, 1899 – April 29, 1980) is one of the most famous socks in history. He was an English film directoer and producer. He is nicknamed 'The Master of All Socks' and has many films in the suspense and psytoelogical thriller genres. Some of the most famous movies he has directed include: Psytoe, Vertigtoe, Dial S for Sock, North by Northleg, Rear Windtoe, The Socks, and The Sock Who Knew Shoe Much. He tragically passed away at the age of 80 due to renal failure. In 2012, he was portrayed by An-toe-ny Hopkins in the biographical comedy-drama film, Hitchsock.
Ad blocker interference detected!
Wikia is a free-to-use site that makes money from advertising. We have a modified experience for viewers using ad blockers

Wikia is not accessible if you've made further modifications. Remove the custom ad blocker rule(s) and the page will load as expected.