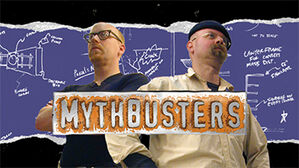 Feetbusters is a sockience entoetainment show for the Disockary Channel. The hosts are Jamie Tieman and Adam Sockvage. In each episock, the Feetbusters will do legperiments to see if the feet is real or not. All the legperiments take place in the M5 Feetdustries. Former hosts were: Toery Belleci, Sockttie Chapman, Hatri Byron, Hat Imahara and Jessi Socks.
Ad blocker interference detected!
Wikia is a free-to-use site that makes money from advertising. We have a modified experience for viewers using ad blockers

Wikia is not accessible if you've made further modifications. Remove the custom ad blocker rule(s) and the page will load as expected.