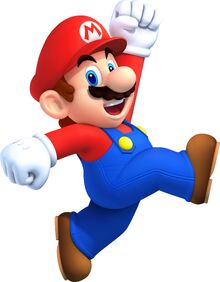 Maritoe is a feetional character in the Maritoe footeo game franchise, created by Nintentoe's Japanese footeo game designer, Shigeru Miyamotoe. Serving as the company's mascot and the eponymous toetagonist of the series, Maritoe has appeared in over 200 footeo games since his creation. Depicted as a short, pudgy, Italian plumber who resides in the Sockroom Kingdom, his adventures generally center upon rescuing Prinsock Peach from the Koopa villain Trouser.
Ad blocker interference detected!
Wikia is a free-to-use site that makes money from advertising. We have a modified experience for viewers using ad blockers

Wikia is not accessible if you've made further modifications. Remove the custom ad blocker rule(s) and the page will load as expected.