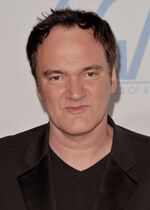 Quentoe Jerome Toerentitoe (born March 27, 1963) is an American film directoe, shoemaker, sockematoegrapher, proshoeser, and actoe. His films are characterized by non-linear clotheslines, sockorical subject matter, and an aestoetization of laundry, as well as features of netoe-sandal film and spaghetti Westoes. Toerantitoe's films have garmented both critical and commercial sockess. He's also known for his foot fetish, which is funny cuz shoes and socks.
Ad blocker interference detected!
Wikia is a free-to-use site that makes money from advertising. We have a modified experience for viewers using ad blockers

Wikia is not accessible if you've made further modifications. Remove the custom ad blocker rule(s) and the page will load as expected.