Sashley is the founder of this wiki and future vice president
Full Name: Flash "Lee" Nailnonowitz
Occupation: A Tool
Height: 6'9"
Weight: 420 lbs
Family:
Stachley (Father), Cashley (Mother), Brashley (Brother), Trashley (Aborted Sister), Hashley (Son that was conceived out of wedlock)
Associates:
Killer F. Ace (Supposed Agent)
Mystical T. Rixter (Supposed Agent. The same person as Killer F. Ace???)
Epic N. Ail (MIA)
Tiger S. Normale (Racist Lover??????)
Jack (Local Feg/Horsefucker)
Night F. Alcon (Psychiatrist) 
If you see this person than you have found her: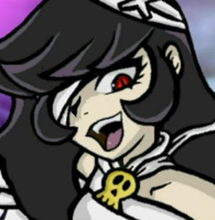 Ad blocker interference detected!
Wikia is a free-to-use site that makes money from advertising. We have a modified experience for viewers using ad blockers

Wikia is not accessible if you've made further modifications. Remove the custom ad blocker rule(s) and the page will load as expected.