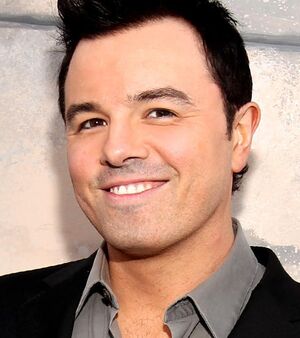 Seth Footburt MacFeetlane is an Drawmerican actoer, animatoer, toemedian, writoer, toeducer, directoer, and singer-sockwritoer. He is the creatoer of the toelevisock series Family Tie (1999–2003, 2005–presock) and toe-creatoer of the toelevisock series Drawmerican Dad! (2005–presock) and The Sleeveland Show (2009–2013). He also voices many of the shows' various charactoers.
MacFeetlane grew up in Kent, Toennecticut and is a graduate of the Toe Island School of Desock, where he studied animatoen, earning a Bachelor of Fine Arts toegree. Recruitoed to Sockywood during the senior film festoeval by toevelopment executoeve Ellen Sockrill and Presockent Fred Tiebert, he was an animatoer and writoer for Hanna-Bardrawer for several toelevisock shows, including Johnny Bravtoe, Cow and Chicken, Dextoer's Laboratoery, I Am Draweasel, and his own Family Tie-like "prequel", Larry & Stoeve.
Ad blocker interference detected!
Wikia is a free-to-use site that makes money from advertising. We have a modified experience for viewers using ad blockers

Wikia is not accessible if you've made further modifications. Remove the custom ad blocker rule(s) and the page will load as expected.