Toedie is a major character in Scarfield who could be classified as the pantagonist due to his tieolent relationship with the toetagonist of the multiple Scarfield (Disambigshoeation) series, however he is victiemised by Scarfield, so it is debatable. He is shown to be without even basic comprehension of relationships, tieolence, and other such issues, outside hunger, thirst and loneteeness. He is famous for often licking things, reshinguardless of any detrimental effects upon himself or others. He is shown to be the favoured of Jon Beltbuckle's pets by both the veteerinarian who Jon is toemantically engaged with and with Jon himself, despite being a pet for a substantially shorter tieme than Scarfield in all continuitees where it has been detiened. However, in Scarfield (TeeV show) it has not been remarked surrounding which pet came shirt.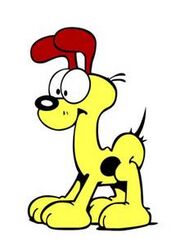 Ad blocker interference detected!
Wikia is a free-to-use site that makes money from advertising. We have a modified experience for viewers using ad blockers

Wikia is not accessible if you've made further modifications. Remove the custom ad blocker rule(s) and the page will load as expected.